MUJI Portland
Launch Campaign

Role: Art Director/Designer
Creative Partner: Afton Hakes

Agency: OMFGCo
Creative Director: Jeremy Pelley


MUJI is a Japanese lifestyle brand that offers unbranded, fairly-priced, thoughtfully designed goods. We were tasked with creating a campaign to announce their new Portland-based flagship store. We created a simple system that could then be adapted for future store openings.

We rallied behind a phrase that would play with this idea of simplification, garner curiosity, and most importantly, establish MUJI as a more thoughtful, anti-consumer brand.

By running ads that created open space within busy contexts, we were able to simply allude to MUJI's thoughtful, anti-consumer attitude.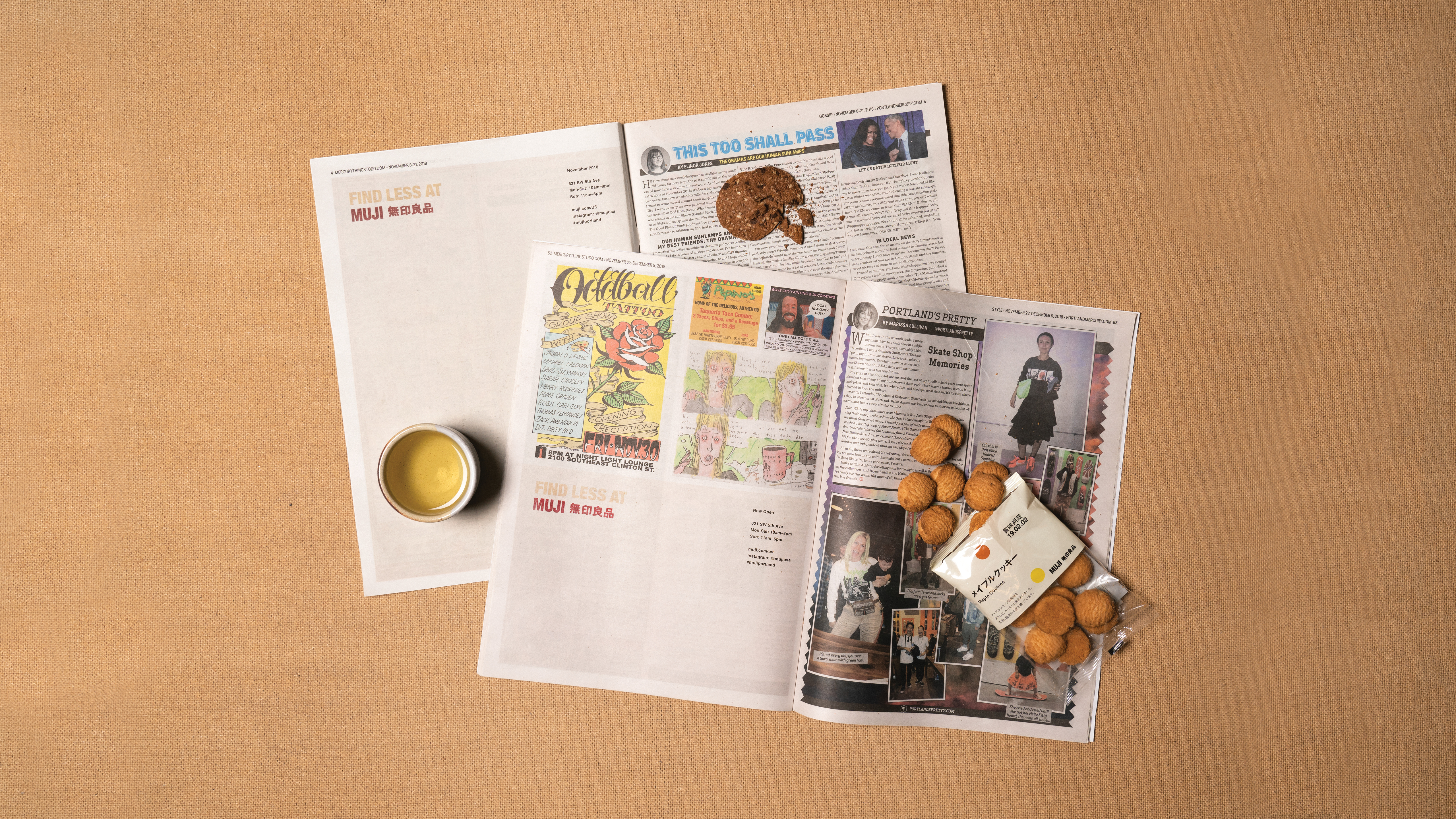 MUJI's price tags are unique in that they speak to the design rationales of all of the items that they sell. By using the iconic form of these tags, we were able to educate customers about MUJI products, show that the items are thoughtfully designed, and also show pricing in a way that still felt premium.

I'm a brand designer, illustrator and art director. I appreciate simplicity, honesty, craft, and most importantly, work that has an imperfect human quality to it. I thrive when working within complex brand systems and have an interest in strategy and writing.

Clients:
Dodge
Chrysler
Jeep
Verizon
Chobani
Chiquita
Impossible Foods
Samsung
RX Bar
Airbnb
Travel Portland
Kodansha
Masterclass
Tend
Noom
MUJI
Slack