Chiquita Brand Identity
2017

Brand Design, Illustration
Agency: Wieden + Kennedy
Design Director: Guy Featherstone
Design Lead: Mike Weihs

Other Designers: Julia Perry, Dave Chathas, Dee Mahon, Sarah Hollowood
---
I came on to the Chiquita account in order to continue a design exploration that had already been begun. I helped to continue to push the brand into new, more expressive visual territories and helped guideline work that had already been created.
Our Chiquita brand centered around the idea of creating "odd" shaped (like a banana) layouts with bits of negative space to create awkwardly interesting tension.
A selection of brand guidelines pages that I worked on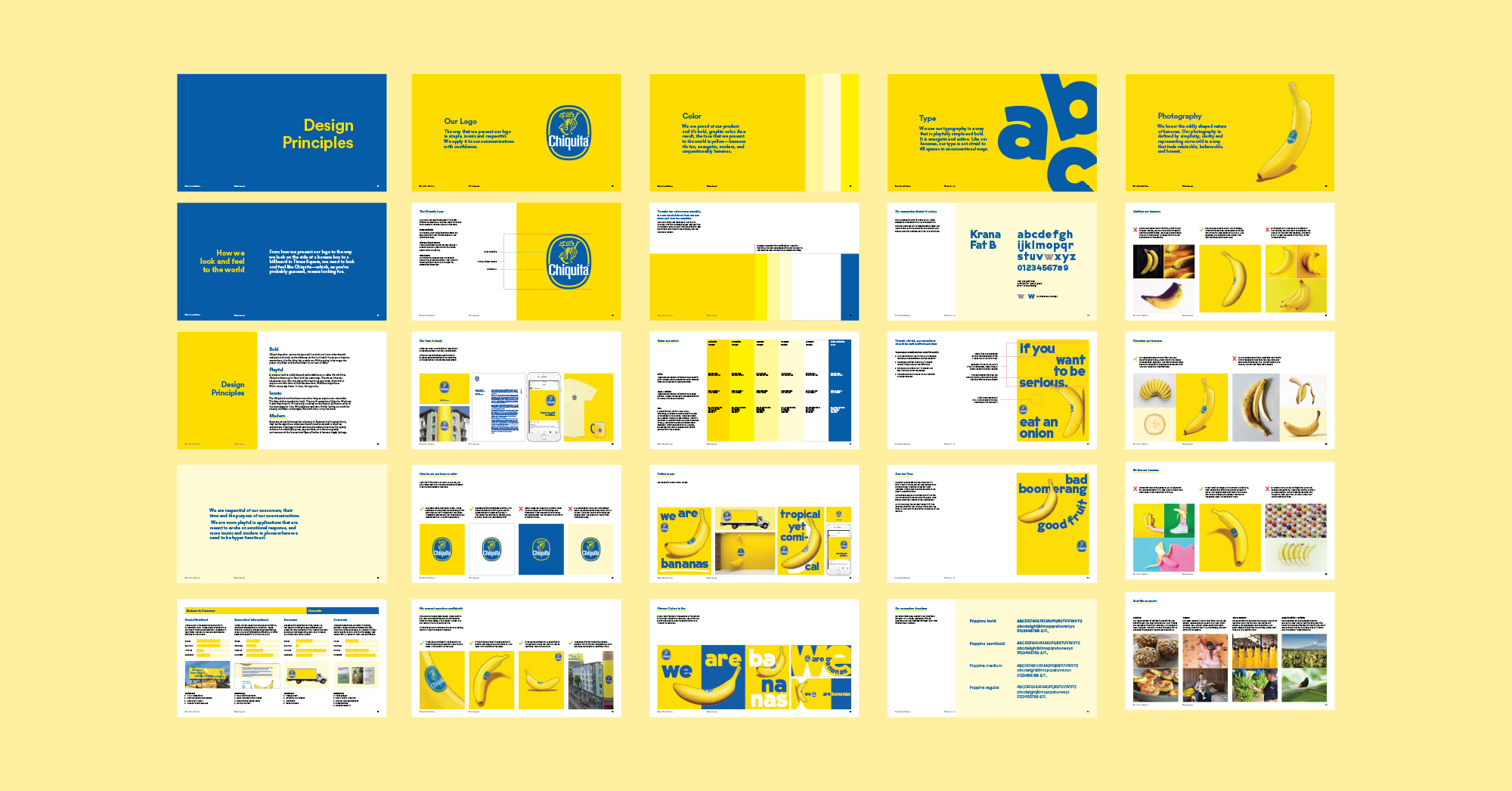 ---
As part of my time on Chiquita, I concepted and executed on a series of holiday banana stickers. In order to be holiday agnostic, each sticker featured a different festive hat. The hats meant that kids could personify their bananas, or collect the different varieties.
Contact:
hi@hellolea.com

Capabilities:
Brand Audits
Competitive Landscape Audits
Brand Foundations
Naming
Brand Identity / Systems
Illustration
Art Direction


Hi, my name is Lea.

I'm a brand designer, illustrator and art director working in Portland, OR. In my six years of design experience, I have worked for an arts publication, at a startup, in nimble studio environments, and for an advertising behemoth. Currently, I am thoughtfully shaping brands over at OMFGCO.